Country Liaison Subgroup
Leader: Rucsandra Dobrota (Romania)
Members: Alessia Alunno (Italy), Anna Olewicz-Gawlik (Poland), Aurélie Najm (France), Javier Rodríguez-Carrio (Spain), Marcin Milchert (Poland), Marlies van der Goes (Netherlands), Mary Canavan (Ireland), Valentina Vardanyan (Armenia).
Current projects / ongoing work
The aims of the Country liaison subgroup are:
To promote and to distribute EMEUNET EMEUNET / EULAR information
Reach & attract the young Rheumatologists / Researchers (trainees and specialists included, <40 years of age) in every country to become members and to participate in EMEUNET EMEUNET activities.
For this, we support and work closely with the country liaisons, on splat we rely to:
Disseminate information prepared by EMEUNET (eg newsletters, courses, job opportunities surveys, etc.) to the young Rheumatologists and Researchers in rheumatology within Their countries
Perform and report back on national activities meant to increase the visibility and adherence to EMEUNET within Their countries
Keep in contact and give feedback / suggestions
To encourage and support the country liaisons and keep the Country liaison network active
Actively promote EMEUNET at a national level: visibility at national meetings, comprehensive and updated email lists, etc. For this, we send out periodic reminders and materials and are always available for queries.
To prepare and update EMEUNET advertising materials
We have designed a broad choice of posters, flyers slides, etc. serving as resources for the activity of the country liaisons.
To increase the visibility of the country liaisons and Their actions
We organize the annual country liaison meeting, the Country Liaison Newsletter, as well as frequent reports on the country liaisons' actions in the newsletters EMEUNET (http://emeunet.eular.org/newsletters.cfm) and social media, all in collaboration with the EMEUNET newsletter and social media subgroups.
First Country liaison meeting, EULAR 2014, Paris, France
Second Country Liaison Meeting, EULAR 2015, Rome, Italy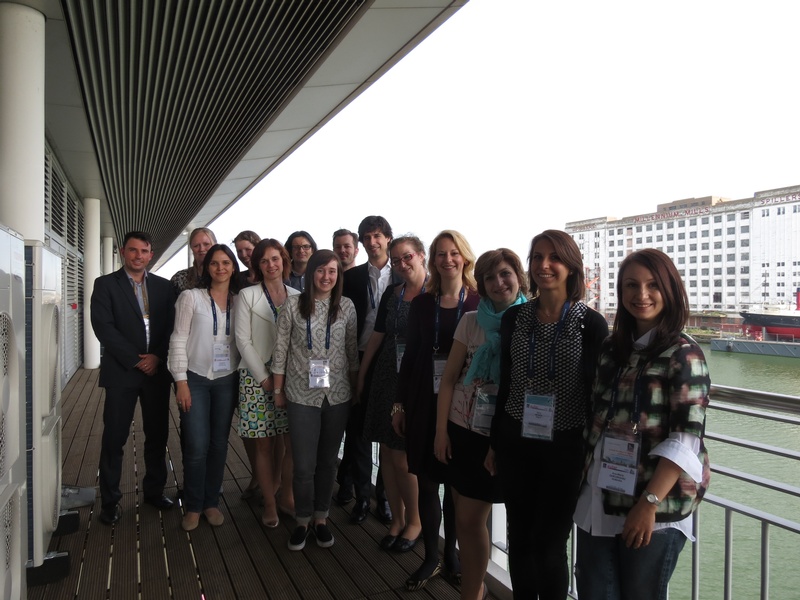 Third Country Liaison Meeting, EULAR 2016, London, England